Get a quick quote
Need pallets in a hurry? Get in touch and you'll get your quote in no time.
Plain Pallets
Our pallets are everything you need. Plain and simple.
Our Promise
We're a family run business with family values, we care about our staff and our customers. We strive to supply the best products and provide the best customer service you'll find, not just in Melbourne, but anywhere. We are an Australian-owned company, making Australian-made pallets, custom made for businesses across the nation.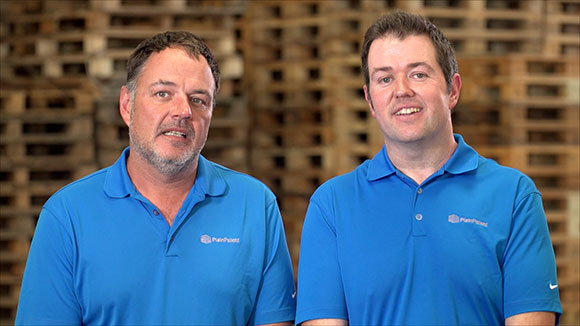 Plain Pallets, exceptional service.
As one of the longest-operating suppliers of pallets in Melbourne, we know a thing or two about pallets. We're honoured by our long list of happy customers and we'd be delighted to add your name to it.
Secondhand specialists

We remanufacture pallets using secondhand timber and make them as strong as new. We're the only Melbourne supplier to offer a guarantee on used pallets.

Fast delivery

We deliver pallets all over Melbourne and throughout regional Victoria. Our customers enjoy prompt delivery of our products.

High-quality pallets

We take pride in the quality of our manufacturing and processes. All our custom made pallets are covered by our full public liability insurance so your goods are protected.

Customer service

With our long history in the pallets industry, we know what our customers want. We pride ourselves on providing the very best customer service we can.

Sustainability

By building pallets out of secondhand and reclaimed materials, we reduce our consumption on new materials and prevent usable materials from going to landfill.
Do you need custom built pallets?
We can build custom pallets of any shape and size you need. We have a fast turnaround time and can usually build and deliver your order within two business days.
We buy pallets
We wouldn't be secondhand pallets specialists if we didn't buy used pallets. If you have pallets that you don't need anymore, we'd be happy to take them off your hands.
Get a quote
Need a quote for your order? Just fill in your details and we'll be in touch with you soon.