About Us
Secondhand pallet specialists since 1974.
Our history
Plain Pallets has been a family run business for three generations. It was started by Bert Kellas, the grandfather of our directors, Damian and Matt.
Bert started the business in 1974 and Plain Pallets was incorporated in 1994. That's also the year that Matt started working at Plain Pallets, with Damian following two years later in 1996.
In the mid-nineties, we only had a team of 5 people. Since then, we've grown to staff of over 40 people and we continue to look forward to more growth in the future.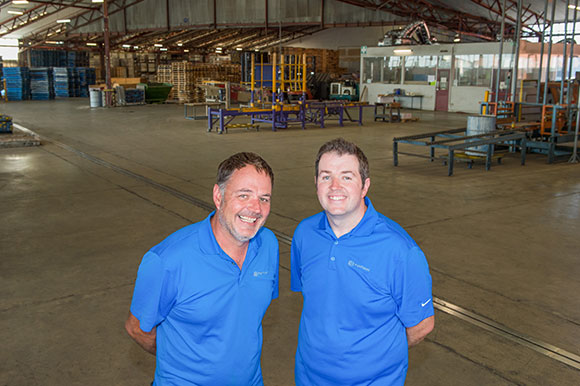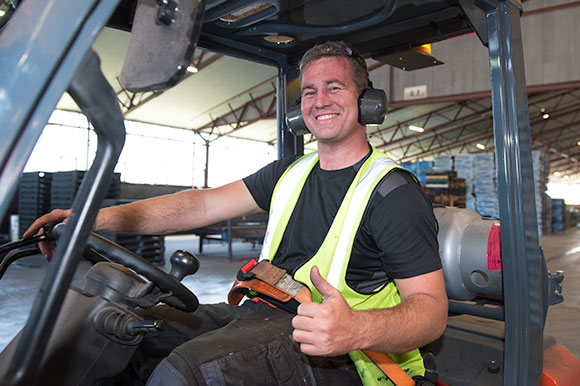 Our values
We're a family run business and we operate on family values. We care about our staff and our customers.
We pride ourselves on the quality of our work, our products, and our customer service. The quality of our pallet and services are all focussed on keeping our customer happy.
We're proud to be an environmentally sustainable business by specialising in secondhand pallets. Reusing materials wherever possible is always better or the environment than using more resources.
Plain Pallets cares
From reusing timber pallets to recycling and sorting waste materials, we care about the environment.
Meet Damian Troy – Director
I went to university for a year and over the summer I worked with Dad, enjoyed getting paid every week and never went back to uni. I started as a labourer and have worked on every machine and done every job since then. This is my first and only ever job.
I oversee the operations and production side of the business. My biggest responsibilities are ensuring our staff are safe and happy.
My favourite thing about Plain Pallets is working with my wife and brother to drive a successful business. I love watching the staff progressing – buying houses, having children. I get a real buzz out of it.
Meet Matt Troy – Director
After I finished my economics degree there wasn't a lot of work around in the early 90s due to the recession. I had worked in the family pallet business during uni, so my part-time job became my full-time job. 24 years later I'm still here!
I take care of all sales enquiries, handle the invoicing and deliveries, and other administration duties. I really enjoy getting new clients on board and seeing their business grow. On many occasions, we have watched small businesses grow into major clients. That's why we treat all our clients with the same respect.
We pride ourselves on being at the forefront of innovation and engineering in the industry. We constantly learn and purchase new machines to improve our pallets. A lot of our machines are now quite unique and specialised.