Sustainability
Our commitment to sustainable practices
How we do our bit by the environment
Our goal is to build and supply pallets in an environmentally responsible manner. We want to meet the needs of industrial businesses without impacting the environment more than we need to.
Pallet recycling is at the core of our business, allowing us to take discarded materials and turn them into strong and sturdy solutions for our clients. Our pallet recycling efforts save tonnes of timber each year.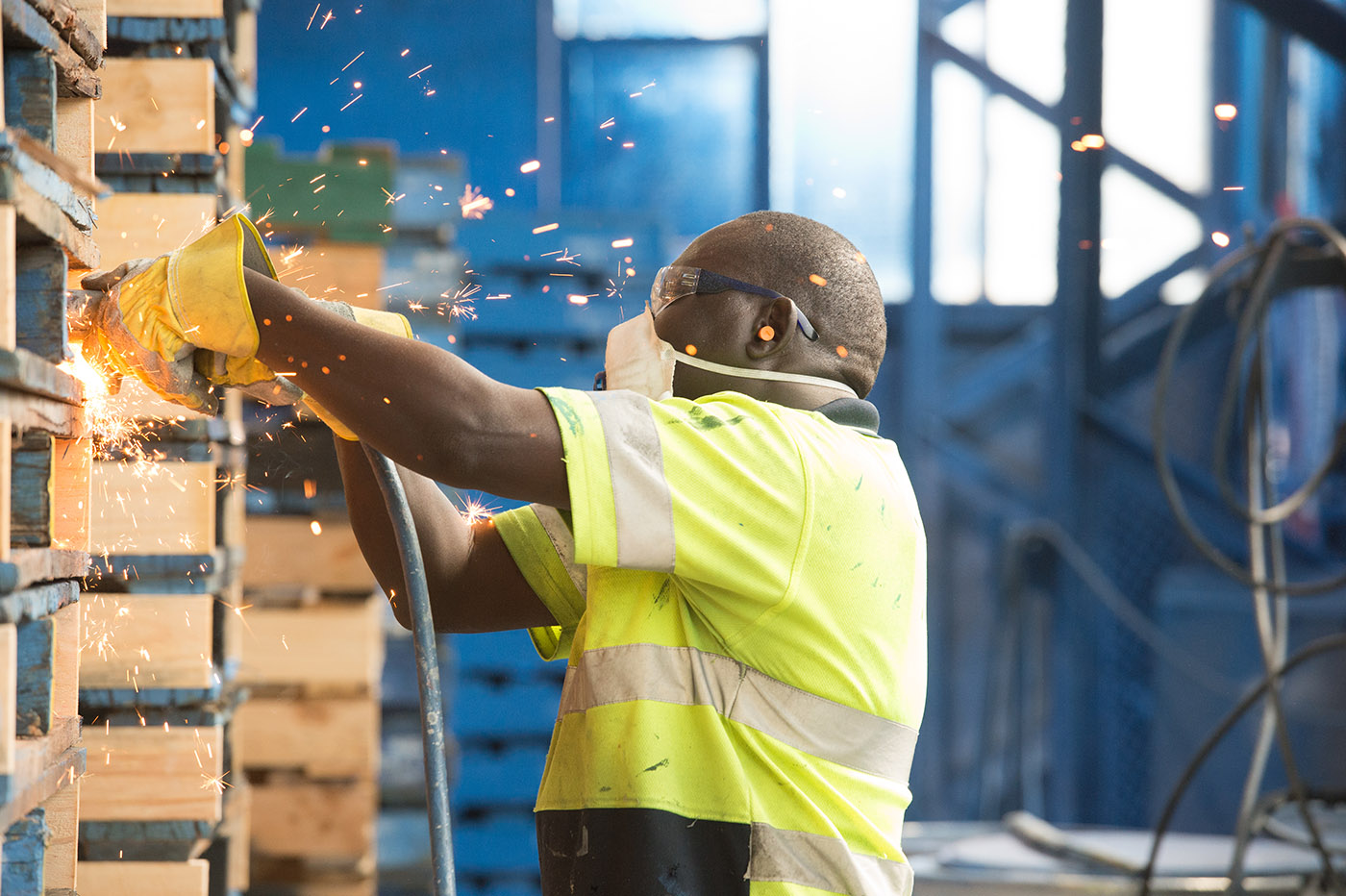 500 tonnes of recycled timber boards

Which we turn into new pallets.

6,000 pallets repurposed every week

Instead of sending to landfill.

Excess timber turns into garden mulch

We also recycle all other waste material.

Divert 1000s of waste materials from landfill

Every year.
See our range of recycled pallets
To reduce your carbon footprint and support our environmental policies, check out our range of secondhand pallets.
Every little bit counts
By manufacturing eco-friendly pallets out of secondhand and reclaimed materials, we reduce the amount new consumption for our business and the business who use our pallets.
Our environmental policy informs everything we do at Plain Pallets. We are committed to reducing our impact on the environment and preserving it for future generations.
We recycle all waste materials
Producing environmentally friendly pallets is the primary way we recycle useful materials and avoid adding to landfills. Any scrap timber which we cannot use for pallets is chipped on-site and transported to a third party for processing into garden mulch.
We also recycle all other waste material, such as plastic, cardboard, and paper. In total, we divert thousands of tonnes of timber, plastic, and cardboard away from landfills every year.
Government compliance with leading sustainability bodies
All our environmental policies are conducted in compliance with Sustainability Victoria and EPA Victoria. With regular consultation with government agencies, we ensure our policies are in line with regulations and community expectations.
We believe in the work we do and we take our environmental responsibilities seriously.
Get a quote
If you have any other questions, or you'd like to get a quote for our used pallets, fill out the form below.