What are ISPM 15 Pallets?
The Universal Pallet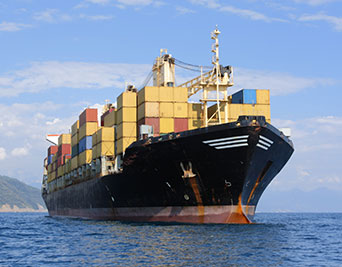 The unassuming pallet doesn't look like a threat, but if left untreated the wooden material can transport insects and disease across oceans. These potential pests are a threat to ecosystems where they are not naturally found.
Thankfully, a global standard has been enforced to protect fragile ecosystems from the potential invasion of these species from international freight.
It is a standard of treatment for wooden pallets and material called ISPM 15. This standard ensures that any pests harbouring inside the wood have been destroyed, making the compliant pallet safe to travels across the world.
Need export quality pallets? Get a quote today.
ISPM 15: the pallet passport.
ISPM 15 is a standard developed by International Plant Protection Convention (IPPC). Pallets which comply with this standard have been marked with a stamp to verify their origin and method of treatment.
This standard is a requirement for freight pallets in a large part of the world including Australia, New Zealand, Europe, North and South America. Each country which has adopted ISPM 15 regulation has a customs and biosecurity department which controls standards quality of inbound materials.
ISPM 15 requires that raw wooden pallets be sufficiently treated to eliminate insects or fungus which may be living inside the wooden material. There are two approved methods of treatment: heat treatment or methyl bromide.
Heat Treatment
The most common way pallets comply with ISPM 15 standards is using the method of heat treatment. The treatment code on the pallet will be marked 'HT'.
Pallets can be treated using a number of approved heat methods, including steam, kiln drying and microwave or radio frequency heating.
Minimum temperatures must reach 56-60 degrees Celsius to be sufficient in destroying potential pests inside the wood.
Methyl Bromide Pesticide
Wood can also be treated by fumigating the material, using a pesticide called methyl bromide. The treatment code on the pallet will be marked 'MB'.
This method is less common than heat treatment, and can be less effective than heat treatment. For example, methyl bromide will not penetrate materials thicker than 20 centimetres .
Methyl Bromide treatment is being widely replaced by heat treatment by the recommendation of the IPPC.
Why is ISPM 15 important for my export business?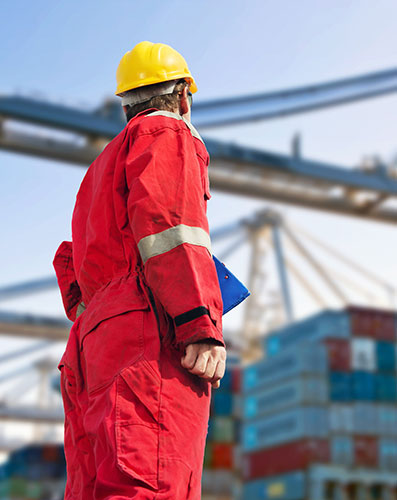 If you are shipping goods internationally, you need to be confident that your pallets will not be unnecessarily held up at Customs or quarantine control at the export destination.
Each ISPM 15 pallet is stamped with a mark of compliance. This mark is necessary in order for goods to clear quarantine procedures at the export destination.
If pallets are not compliant, Customs control can:
Order the material to be removed, then treated or destroyed
Order the goods to be reshipped and sent back to country of origin
These actions are expensive and will delay the shipment of your export goods. These types of complications can be easily avoided by initially sourcing quality and internationally compliant pallets.
Expensive complications can be easily avoided by sourcing quality and internationally compliant pallets.
Find out more about exporting overseas with our Guide to Export Pallets.
What are the alternatives?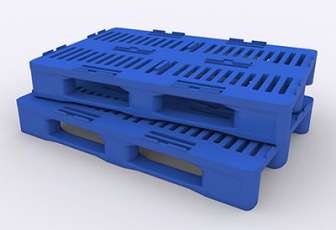 ISPM 15 rules apply to freight shipping materials containing non-manufactured wood packaging material.
Exempt materials include:
Thin wood of 6mm or less in thickness
Processed wood material, such as plywood or particle board
The best alternative to hard wood pallets in terms of strength and durability are plastic pallets. Find out more about plastic pallets here.
Summary
When it comes to international shipping, it's not just the goods which are travelling the globe. The wooden material of the pallet can harbour hidden pests which pose a risk to sensitive global ecosystems.
ISPM 15 is a standard for wooden international freight material, including wood pallets. An ISPM 15 compliant pallet means that the material has been sufficiently treated to ensure that the material poses no threat to ecosystems in the destination country.
Non-compliant pallets pose a risk not only to fragile ecosystems, but to the delivery schedule of your goods. Quarantine departments have the authority to hold up and even refuse entry for goods which do not comply with ISPM 15.
At Plain Pallets we have never had a shipment refused entry to a port. With over 40 years' experience in international standards, we can supply you with pallets ready for shipment to any corner of the globe.
Be confident in your pallets. Call 03 9545 7344 and tell us about your shipping needs.
Must Read
Plain Pallets on 29 April 2014
Do your pallets go the distance? If not, you may be losing money through replacement costs and damaged goods. Get the most out of your pallets ...
Read more
Plain Pallets on 11 March 2014
Pallets are always useful. See the many ways old pallets can be reused. Who knows, maybe your next house or business will have some great pallet furniture! ...
Read more