Understanding Melbourne's pallet shortage
In extremely un-pallet-able news, cuts to Victoria's native timber industry have been keenly felt in manufacturing, contributing to Melbourne's pallet shortage.
Last year, the Government spent $62.1 million of taxpayer funds on buying a Gippsland hardwood timber mill after the previous owners declared it was no longer viable.
The purchase saved the Heyfield mill from shutting down, but the amount of timber it processes has been dramatically reduced, and the workforce has been slashed from 250 to 150.
Businesses that rely on its timber have made dire predictions about how the reduced supply will affect their bottom line and the broader industry at risk. Here's what you need to know about Melbourne's pallet shortage.
Cuts to supply are felt in manufacturing
More than 20,000 people rely on hardwood to manufacture products in Victoria. The decline in Australian manufacturing is one of the factors driving the influx of European and Asian pallets. These international pallets lack the strength for domestic distribution safety.
However, when timber mills stop offering the same range of pallet sizes due to cuts in supply, local businesses are forced to either rethink product designs or purchase timber overseas.
The Government's purchase of the Heyfield mill may have saved it from shutting down, but customers are already feeling the impact of its reduced capacity. The operator of the Heyfield mill, Australian Sustainable Hardwoods (ASH), is finding it necessary to look at ways to decrease overheads, which means increased prices.
The collapse of managed pine plantations has hurt
Of course, it's not just cuts to supply that have caused timber shortages across Victoria. The drought a decade ago, the global financial crisis (GFC) and the collapse of several investment scheme pine plantations have all contributed to a national shortage of wooden pallets.
Demand from China and the Middle East for Australian timber has also created a vast shortage of hardwood pallets and case material for local manufacturers. Mills have increased pricing three times in six months, leading to unprecedented price spikes for both pallets and cases.
Most pallets are made locally for the markets they are located in, either by semi-automated machines or by 'jigs' with nail gun operators. The growth of import pallets is directly at odds with the increased focus on sustainability.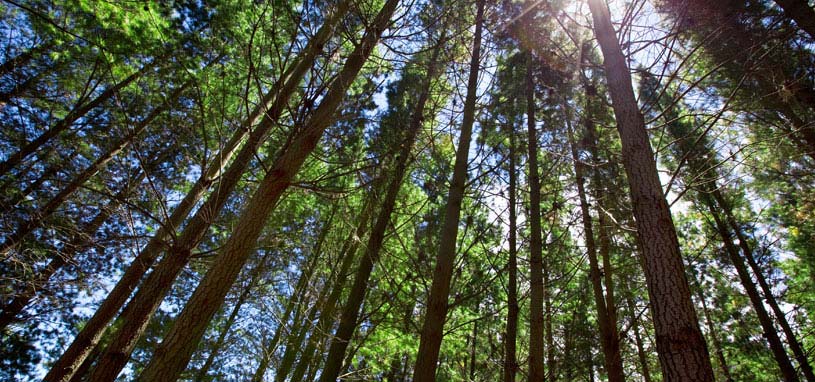 The wider industry at risk
As observed in the Australian Pallet Survey 2017 Report produced by Deakin University, the lifespan of the timber pallet in Australian supply chains is a maximum of seven years with a repair cycle of between 20 and 30 trips. The supply of hardwoods for repair and replacement is a key input to the pooled pallet system.
A general shortage of hardwood supply is anticipated in Australia from 2025 as harvesting of native forests is replaced by investment scheme pine plantations. However, there is justified concern about recent cuts to supply and the collapse of investment schemes pushing the future cost of pallets up even higher.
The decline of the local timber industry coupled with increased demand for construction timber as the US economy recovers from the GFC is worrying. The dwindling supply of construction timber could have flow-on effects for housing affordability with home builders in Australia facing both rising costs and lengthy delays as the shortage starts to affect residential building.
In Victoria, the squeeze is the tightest, and Melbourne's pallet shortage is making it necessary to plan ahead, adapt, and get creative with the resource mix.
What to do
In an era of supply cuts and uncertain funding for new plantations, Melbourne-based businesses that rely on timber should prepare themselves for much longer delays in delivery times for new pallets. At Plain Pallets, we've been able to promise same-day or next-day delivery for many years. Sadly, with timber supply slashed and local demand peaking, we've had to change to 4-5 days lead time.
This has lead to the rationing of pallets and, for us, 'double deliveries' - we can't fill orders fast enough! Although the jobs lost and shortage in supply has been largely kept out of the papers, there could be deeper cuts to timber allocation yet to come.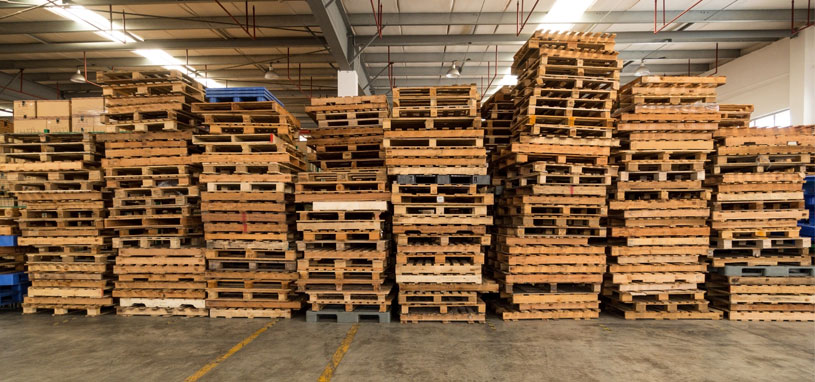 We recommend taking the following measures to deal with Melbourne's pallet shortage so that you are prepared if this is the case:
Increase the life of your pallets. Store them indoors, train forklift drivers to be careful when handling them and set up exchange systems with your trading partners so you get more of them back. Efficient processes in your warehousing can make a huge difference to your bottom line.
Sell secondhand pallets to us. Wondering what to do with that pile of unused or broken pallets? Are you using them for outdoor furniture? Are they left over from the last time you moved house? Sell it to us and use the fee to purchase refurbished wooden pallets from us or upgrade to modern plastic pallets.
Plan well ahead. Book your pallet orders for the month ahead and always give at least 7-14 days notice. The days of being able to rely on pallet manufacturers having excess stock at hand are well and truly behind us.
Invest in pallets made from stronger materials. With pallet costs rising, it may be tempting to opt for cheaper pallets made from low-grade materials, but you will do so to your own detriment. Investing in durable and high-quality pallets will save you more money and hassle in the long run as they will better withstand warping, bending and age.
Want to know more about Melbourne's pallet shortage or place a new pallet order with us? We have stock available. Call us on 03 9545 7344 or get in touch for a quick quote.
Must Read
Plain Pallets on 29 April 2014
Do your pallets go the distance? If not, you may be losing money through replacement costs and damaged goods. Get the most out of your pallets ...
Read more
Plain Pallets on 11 March 2014
Pallets are always useful. See the many ways old pallets can be reused. Who knows, maybe your next house or business will have some great pallet furniture! ...
Read more