The Importance of Strong and Durable Pallets
What do you use your pallets for? Stacking and storing products? The transportation of goods?
If you are using pallets as part of your business operations, chances are they are charged with the protection of goods and products in some way. And chances are, if your pallets broke, other products would break along with them.
Despite the importance of pallets in protecting your company's goods, their quality often isn't given much thought. However, having strong and durable pallets is extremely important to reduce the risk of costly breakages – not to mention unhappy customers – for your business.
The Risks of Poor Quality Pallets
When you load a container full of goods stacked onto pallets and shut the door, that's only the beginning of the journey.
By sea, by land or by air, the road of a pallet en route to its destination is rarely smooth. Traveling by truck, a pallet needs to be able to withstand turns, potholes and bumps. When loaded onto a ship, a sea-bound pallet will have to endure being lifted by crane and then withstand whatever knocks the ocean delivers.
If your pallets have not been constructed properly, whoever receives the load at the end of the journey is at risk of finding the pallets have collapsed, damaging the products loaded onto them as a result.
If this was you, would you be happy? Would you be willing to pay the damage?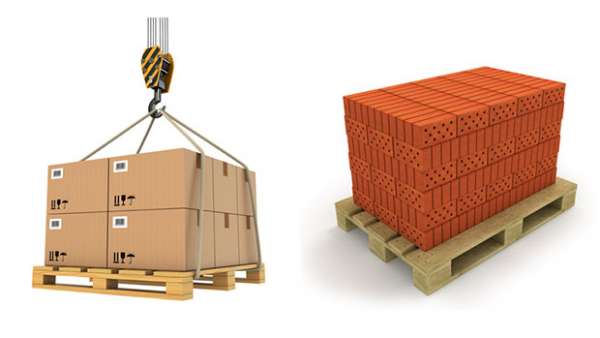 Choose Plain Pallets for Strong and Durable Pallets
To salvage broken and damaged pallets – not to mention the products loaded onto them – takes extra time, extra money and affects the reputation of your business. It's better to invest in strong and durable pallets to begin with than to have to clean up the mess left by poor quality ones.
Plain Pallets has been building quality pallets since 1974. All of our pallets are sorted, graded and repaired before we allow our customers to get their hands on them. First and foremost, we want to guarantee they are strong and durable to support our customers' goods.
Not only do we ensure quality-tested new pallets, we also offer repair and refurbishment of all the international second-hand pallets we sell. All of our pallets are treated using an AQIS-registered heat treatment facility to achieve ISPM15 accreditation, so not only will you have peace of mind knowing that your pallets are reliable, you can also rest assured any export pallets will sail through customs at their destination country.
We know you won't experience a problem with any of Plain Pallets' pallets, but if you do we'll exchange your pallets free of charge. We are fully-insured, meaning that if you do experience any problems, you won't have to fork out for it yourself.
For strong and durable pallets you can count on, call Plain Pallets on 03 9545 7344
Must Read
Plain Pallets on 29 April 2014
Do your pallets go the distance? If not, you may be losing money through replacement costs and damaged goods. Get the most out of your pallets ...
Read more
Plain Pallets on 11 March 2014
Pallets are always useful. See the many ways old pallets can be reused. Who knows, maybe your next house or business will have some great pallet furniture! ...
Read more