The importance of pallet covers
When you own or run a business that handles stock kept on pallets, water, dirt, dust, insects, grime can all cause costly contaminations. Accidents or acts of nature can happen which are completely out of our control. So, part of running that business is to think about how to protect your stock as best you can, including with pallet covers.
If your pallets are going to spend any amount of time outside or if they are going to be stored where dust and grime can set in, then you need pallet covers to protect your stock.
At Plain Pallets, we have you covered for pallet supplies anywhere in Melbourne. We can supply and deliver all the wooden and plastic pallets you need for your business, or keep reading for more information about pallet covers.
What material is used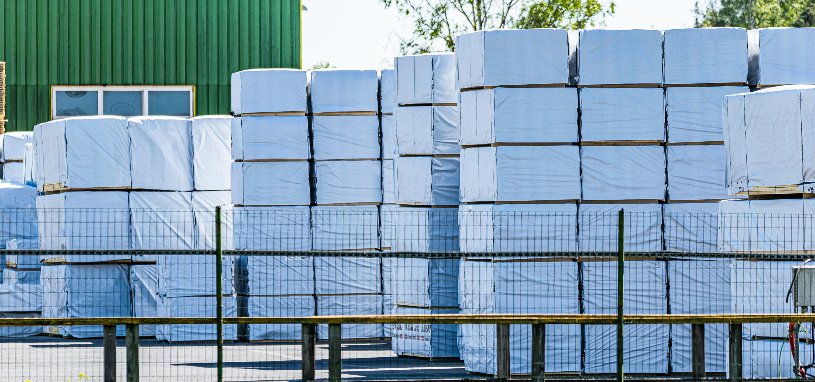 There are a few different options to choose from, depending on what conditions you're preparing for, but the first thing to choose is whether you're going to go for a cover or tarp. Pallet covers are typically made from Breathable Polyethylene, pallet tarps are usually made from woven polyester. You can also purchase thermal pallet covers for items which need to be kept at a certain temperature.
What's the difference between materials?
Generally, the plastic covers will be a better use of your money because they last longer. Additives like UV blockers can be added to help them withstand the sun's rays. They're also reusable so you can use them as frequently as you update your stock.
Then there's thermal pallet covers. These are insulated Pallet Jackets that can be slipped over your stock to help keep it at the temperature it needs to be – perfect for transporting and storing both hot and cold food. These covers are so well insulated, you can use them alongside well-frozen ice packs to keep your items cool even in temperature spikes – alleviating the need for costly cold storage transport.
Are pallet covers waterproof?
Most covers are water resistant and can protect your product from light rain during transport, liquid spills, and splashes – so if you're using these it's best to bring your packed pallets inside if heavy rain is forecast.
Waterproof pallet covers are available but you're limited to the colour, size, and shape. These are mostly elasticised so as to make sure the pallet covers are water tight and your pallets are completely protected.
Are pallet covers reusable?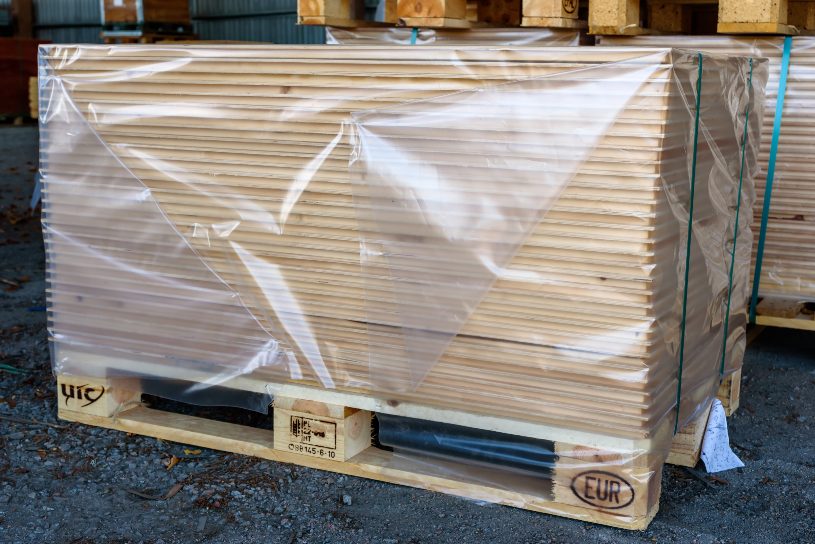 You can purchase both reusable and non-reusable covers with no real difference to the quality. Although it's worth noting, choosing reusable will help keep them out of landfill.
How do I know which one is right for me?
The first thing to do is evaluate the extent of protection you need. What do you think the most damaging element your pallets will be exposed to is, how much excessive movement could happen during transit, do you need to keep it at a certain temperature – hot or cold – and ultimately what's your budget? Then speak to an expert who will be able to advise which sort of pallet cover will suit your needs.
Get expert advice from Plain Pallets
We can advise you on the best type of pallets for your operation as well which type pallet covers will work best for you. Get in touch for a quote on your next pallet order.
Must Read
Plain Pallets on 29 April 2014
Do your pallets go the distance? If not, you may be losing money through replacement costs and damaged goods. Get the most out of your pallets ...
Read more
Plain Pallets on 11 March 2014
Pallets are always useful. See the many ways old pallets can be reused. Who knows, maybe your next house or business will have some great pallet furniture! ...
Read more