Reinforced vs unreinforced plastic pallets
Plastic pallets are an absolute marvel for moving products, produce, and supplies. Unlike wood pallets, they don't need to be fumigated and are highly helpful in conforming to hygiene requirements. Additionally, they tend to be long lasting, with some kinds of plastic pallets remaining in fantastic functional condition for well over a decade.
So, when purchasing plastic pallets, which kind should you choose? There are a variety of models on the market, each with its own unique specifications. Do you require reinforced plastic pallets, or will lighter unreinforced plastic pallets do the trick? Read on to find out more and get the information you need to make an informed decision.
At Plain Pallets, we're experts in one thing: pallets. If you're looking to buy plastic pallets, we can help. Check out our range of plastic pallets online, and if you've got any questions about anything pallet related, you'll find that our team is more than happy to help.
What are the advantages of plastic pallets?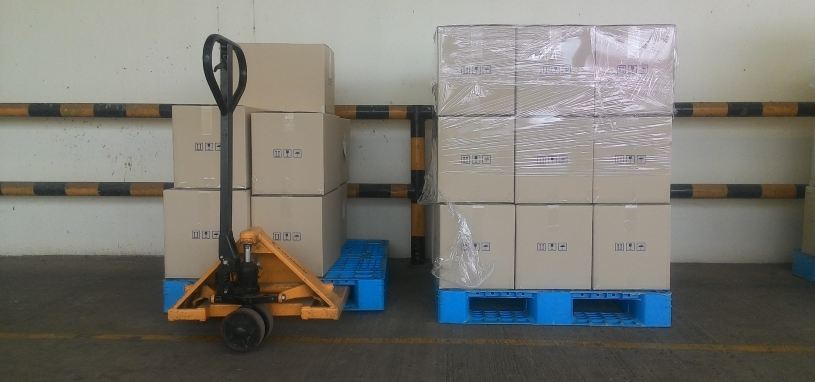 Plastic pallets have many advantages to recommend them. For one, they don't require fumigation and/or heat treatment, as pests and parasites are unable to live on plastic (as opposed to wooden pallets, which need to be treated). Other advantages of plastic pallets include their weight: they weigh less than other pallet varieties, so you won't pay so much for freight when moving goods.
Another benefit of plastic pallets is their toughness. Even unreinforced plastic pallets have a proportionally impressive large weight capacity, and can carry hundreds of kilograms of product. And, of course, reinforced plastic pallets can carry even more than that.
What are the differences between reinforced and unreinforced plastic pallets?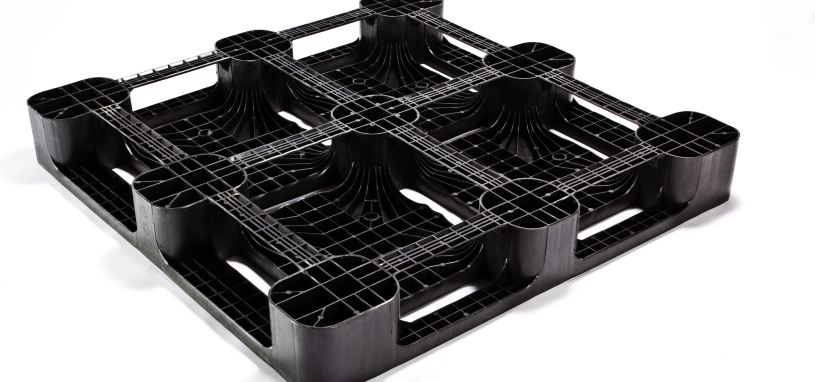 Both reinforced and unreinforced plastic pallets are designed to transport goods. The main differences between the two are:
Capacity: Reinforced plastic pallets are stronger, and can carry a heavier load, than their unreinforced counterpart.
Weight: Unreinforced plastic pallets are thinner, simpler and lighter than reinforced plastic pallets. Because an unreinforced pallet is so much lighter, it may reduce the costs of transport when compared to a reinforced pallet.
Cost: Reinforced plastic pallets are harder to make, and require more materials, and as a result are more expensive.
Both pallets have their pros and cons. Need help picking the right pallet for the job at hand? Get in contact with our team of pallet experts and they'll be happy to help.
What should you avoid when buying plastic pallets?
Regardless of whether or not you purchase reinforced or unreinforced plastic pallets, the important thing is to invest in a quality product that won't let you down. Cheap, flimsy pallets carry several risks. If your pallets are shoddily made, damaged, or not being used for their intended purposes, that could spell trouble.
If your pallet supplier doesn't have a credible reputation in the industry, or is making claims that sound too good to be true, chances are their product just doesn't stack up. Pallet failure is not uncommon with problematic pallets, and having broken or spoiled stock will end up costing you far more in the long run.
What industries benefit from using reinforced or unreinforced plastic pallets?
Plastic pallets are reusable, affordable, lightweight, and easy to clean, making them an appropriate choice for many different industries. Plastic pallets are used by businesses in industries as varied as:
Pharmaceuticals
Drinks and food
Construction
Electronics
Chemicals
Are there any other options for plastic pallets?
We stock a variety of different plastic pallets for different markets and needs. If you're looking for a particular kind of pallet, or have unusual requirements, we may be able to help. Get in contact with our team, and we'll go above and beyond to find the right pallet solution for your business.
What other kinds of pallets are available?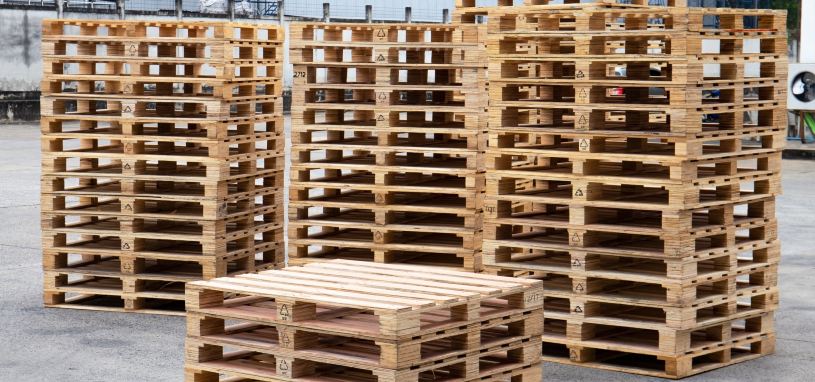 Some pallets are even stronger than reinforced plastic pallets. Steel pallets, for example, have a weight capacity of 2000 kg — double a reinforced plastic pallet. Other alternates to plastic pallets include new and used wooden pallets. Each pallet has its own merits, and the optimised choice will be entirely contingent on your needs.
Plain Pallets is a third-generation family run business, which has been helping businesses find pallet solutions since 1974. Find the correct pallet for your business, whether that's a reinforced or unreinforced plastic pallet, or one of the other varieties we keep in stock.
Must Read
Plain Pallets on 29 April 2014
Do your pallets go the distance? If not, you may be losing money through replacement costs and damaged goods. Get the most out of your pallets ...
Read more
Plain Pallets on 11 March 2014
Pallets are always useful. See the many ways old pallets can be reused. Who knows, maybe your next house or business will have some great pallet furniture! ...
Read more