Melbourne Students Design Unique Products Using Recycled Pallets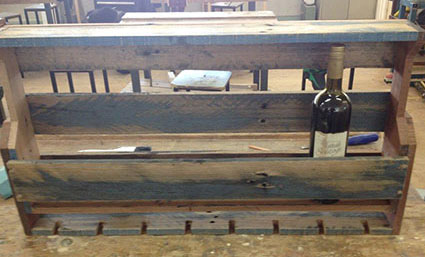 Each year, the world's goods are transported on the back of over two billion pallets. After their life of service, many of these wooden pallets end up in landfill. Even though these used pallets have no life left, the wooden material can be recycled and transformed into something new.
Saving the planet, one pallet at a time. Sounds like a noble mission, doesn't it?
This is exactly what students at Norwood College in eastern Melbourne set out to do. Teachers of the Design and Technology Unit identified used pallets as an untapped resource for materials and set a task for their students to come up with new uses for used pallets.
Plain Pallets supplied the recycled pallet material for the design project. The results were impressive and a great example of sustainability and the potential uses of recycled pallets.
Find out more about how our used pallets are the right fit for your business, or simply contact the team at Plain Pallets on 03 9545 7344.

The project: design and construct a product from recycled pallet material.
The task was straightforward: to work in a design team to produce a product from wooden materials recovered from a used pallet. At least 90% of the final produced needed to have been source from the recycled pallet.
Each student and their team needed to produce the following:
A design brief of their recycled pallet product, including research and sketches.
Detailed technical drawings of their pallet product.
A model or prototype.
The final, completed product.
The scope of the project was broad enough for students to be creative in their research and designs. The result was a wide range of recycled pallet products, each unique and showing a level of ingenuity and sustainability-minded thinking.
The results were outstanding examples of sustainability
The final creations were impressive. Each team had demonstrated a high level of problem-solving and design reasoning to come up with their recycled pallet products.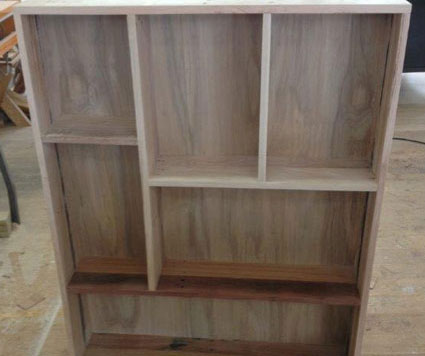 Some of the final products included:
A coffee table
A bookshelf
Wine rack
A side table and bench
Deck chairs
The student's innovation, design and final products are an inspiration and great example of the potential of recycling used pallets. Plus, it's much cheaper and more satisfying than purchasing furniture from a homemaker store!
Now it's your turn. We can supply used pallets for your next project.
At Plain Pallets, we were pleased to supply the students at Norwood College recycled pallets. We are proud to promote values of sustainability, recycling, innovation and design. Well done to the students –the final products were truly excellent!
We can supply recycled and used pallets suitable for all kinds of sustainability projects. We have worked with both businesses, schools, government and individuals to source used pallets and give them a renewed purpose.
Call the Plain Pallets team on 03 9545 7344 to find out more.
Must Read
Plain Pallets on 29 April 2014
Do your pallets go the distance? If not, you may be losing money through replacement costs and damaged goods. Get the most out of your pallets ...
Read more
Plain Pallets on 11 March 2014
Pallets are always useful. See the many ways old pallets can be reused. Who knows, maybe your next house or business will have some great pallet furniture! ...
Read more