Looking for Cheap Pallets in Melbourne? Read This First!
A pallet is just a pallet, right?
Wrong! Take it from us, cheap pallets are not what they are stacked up to be.
Think about it: what are you using pallets for? Stacking, storing or transporting products. A pallet is a base for your goods and is responsible for their protection in warehouses, trucks, trains and ships.
Yet despite the obvious importance of quality, sometimes not much thought is given to the humble pallet. Cheap pallets are routinely selected over quality pallets and results can be disastrous. Cheap materials and shoddy workmanship will cost your business in replacing damaged goods, reshipment fees and long delays. This will ultimately hurt your business' reputation with your customers.
Read on to find out why you should be avoiding cheap pallets, and why a quality pallet makes a good investment. 
If you have more questions about pallets (and we're sure you do!) then give us a call on 03 9545 7344 or visit our Resource Centre.

Why are cheap pallets cheap?
The old adage 'you get what you pay for' is easy to ignore when you are faced with a bargain. However, keep in mind that pallets are no exception to the rule. While they might look like a few simple pieces of timber nailed together, there are a lot of corners which can be cut. These cut corners will be to the detriment of your goods and your business.
Firstly, when it comes to cheap pallets, care has not been taken during their construction. When this is combined with poor quality materials the results can be disastrous. These cheap pallets have not been designed to handle high weight loads and shocks, and will likely begin to fracture and unravel when things get bumpy during shipping.
Cheap pallet manufacturers also cut corners elsewhere. Bad business practices are some of the tell-tale signs of a cheap manufacturer. Everything from using cash to avoid tax, low or no insurance or inadequate Workcover conditions are common ways these supplies keep costs low. It's always in your business' interests to make sure suppliers are professional and ethical.
What are the risks of using cheap pallets?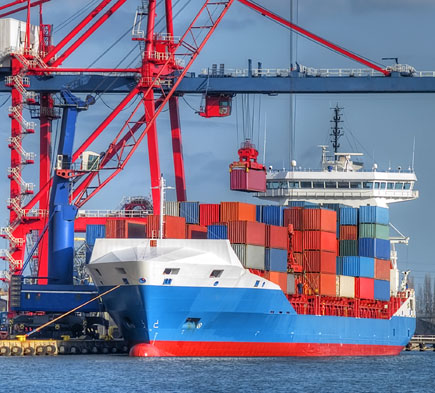 So you have wrapped your goods on a pallet, loaded a container and shut the door. While your work seems like it's done, your goods' journey has only just begun.
If you are shipping nationally or internationally, it could be weeks before your goods reach their destination. Along the way there are plenty of turns, loading, packing, bumps and knocks. After weeks of transit, cheap pallets may not make the distance.
This poses a risk to the goods you are shipping, and they can arrive at their destination damaged as a result of a cheap pallet not providing adequate protection. Not only will you need to foot the bill for replacement and reshipment, but your reputation will be sorely damaged.
There is also a risk that the pallets you have been supplied are not suitable for the task of international shipping. International export pallets require a strict treatment process before they are let into come countries, particularly New Zealand, the Pacific, Europe and the United States. This export compliance standard is called ISPM15. If a non-compliant pallet is discovered by customs officials, your goods may be seized, returned or destroyed.
These risks far outweigh the money saved from cheap pallets. Investing in quality pallets will minimised these risks and save you money later down the track.
What to look for in a Melbourne pallet supplier
When it comes to finding a quality pallet supplier in Melbourne, it comes in handy to trust your instinct. Do your due diligence and try to gauge how professional they are.
As a minimum, ask about the specifics of the material used in the pallets and whether or not they will be adequate for your needs. You should also ask for an ABN and any general liability insurance details. If the supplier can't produce this information, then you would be wise to walk away and seek out a different supplier.
You can also ask for information including Workcover details and OH&S statements. A professional and quality supplier will be able to produce these documents. As a final precaution you could ask to inspect the facility. A good supplier will have nothing to hide from their customers!
Why choose Plain Pallets?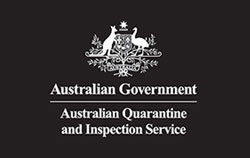 Plain Pallets has been in the Melbourne pallet business since 1974. Not only do we ensure quality-tested new pallets, we also offer repair and refurbishment of all the international second-hand pallets we sell.
All of our pallets are treated using an AQIS-registered heat treatment facility to achieve ISPM15 accreditation. You can also rest assured any export pallets will sail through international customs.
We are also fully-insured, so that if you do experience any problems with our pallets, you won't have to fork out for it yourself. Our pallets are a risk-free investment.
To find out more about Plain Pallets call 03 9545 7344 today.
Must Read
Plain Pallets on 29 April 2014
Do your pallets go the distance? If not, you may be losing money through replacement costs and damaged goods. Get the most out of your pallets ...
Read more
Plain Pallets on 11 March 2014
Pallets are always useful. See the many ways old pallets can be reused. Who knows, maybe your next house or business will have some great pallet furniture! ...
Read more