Is your pallet supplier insured?
Wooden pallets are simple and inexpensive, but they often carry thousands of dollars worth of goods. So what happens if a pallet is faulty?
Here's what you need to know:
Public liability insurance covers you for losses caused by a faulty pallet
Rogue operators sell uninsured pallets to cut costs
Only trust pallet suppliers with full public liability insurance
Learn more about our insurance coverage or keep reading for information about the importance of insured pallets.
Why do you need insured pallets?
If your pallet supplier has public liability insurance, you will be covered for any damages which are caused by a faulty pallet, including injuries.
If your pallet supplier is not covered by public liability insurance, the only way you will be able to recover your losses will be through the courts. Not only could this be a long and expensive process, but there's no guarantee you'll be successful.
What is and isn't covered by public liability insurance
Your pallet supplier's public liability insurance will cover you for any damages caused by faults with their pallets. Here it is at a glance:
| Covered | Not covered |
| --- | --- |
| Damage to your goods | Damage caused by misuse of pallets |
| Damage to any other property | Damage caused by pallet wear and tear, not manufacturing faults |
| Personal injury | Other damage not caused by faulty pallets |
Any business with public liability insurance is covered for legal liability for property damage or personal injury. As a client of that business, you are protected from losses by the insurance payout.
What can go wrong
The worst case scenario is a situation in which your pallet supplier is legally liable for property damage or injuries and do not have the insurance to cover it. If you find yourself in this situation, you will have to choose between pursuing the supplier through legal action or absorbing the losses yourself.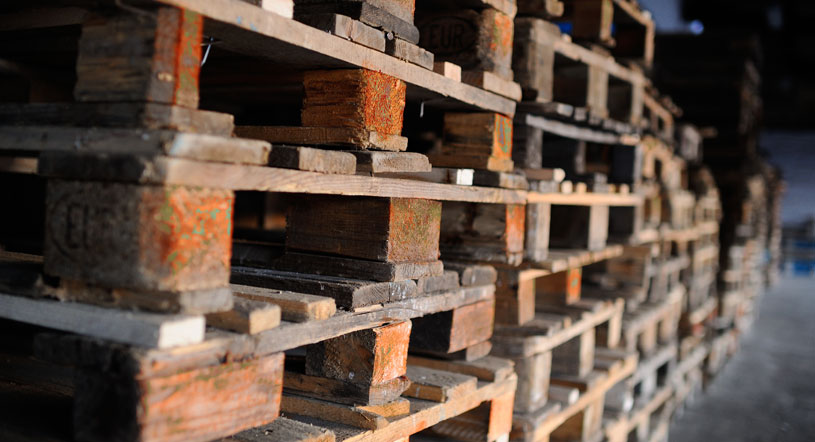 You should insist on seeing current insurance information from your pallet supplier. If they do not have insurance or refuse to show you proof of insurance, then you should buy your pallets elsewhere.
There are a large number of rogue operators supplying cheap wooden pallets in Melbourne without insurance. You should be wary of any small, backyard operations selling cheap, used wooden pallets as there is no guarantee the pallets aren't already damaged or faulty, and they certainly will not have insurance.
Choose Plain Pallets for fully insured pallets
At Plain Pallets, all our pallets are covered by our full public liability insurance, including our used wooden pallets. It's part of our commitment to professionalism and customer service.
You don't have to worry about a thing when you order from Plain Pallets. Not only are we fully insured, but we also guarantee the quality of our pallets.
For high-quality, insured pallets, see our range of new wooden pallets and used wooden pallets.
Must Read
Plain Pallets on 29 April 2014
Do your pallets go the distance? If not, you may be losing money through replacement costs and damaged goods. Get the most out of your pallets ...
Read more
Plain Pallets on 11 March 2014
Pallets are always useful. See the many ways old pallets can be reused. Who knows, maybe your next house or business will have some great pallet furniture! ...
Read more