How to Choose the Best Pallet Possible
As one of Melbourne's longest-operating pallet manufacturers, we've received some truly weird and wonderful orders – including custom-designed and built furniture grade pallets.
Most of the time however, people are looking for a no-nonsense solution that will get their goods to their destination on-time, in one piece, in as cost-effective a way as possible. And as time is usually of the essence, we thought we'd put together our top tips for getting an accurate quote. Following these simple steps will speed up your order significantly – and if you get it to us before 1pm, we'll ship your pallet order to you the next day!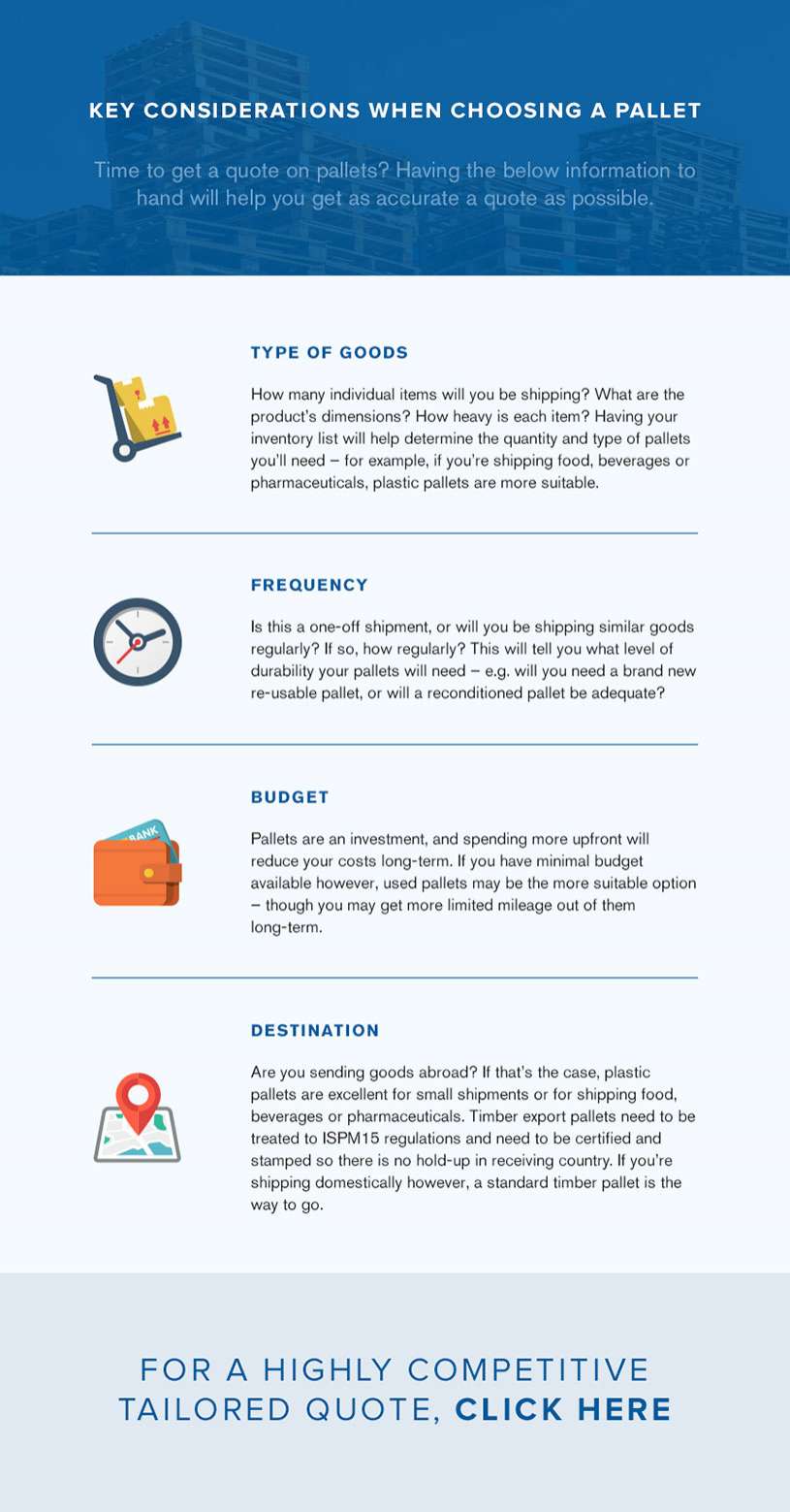 Must Read
Plain Pallets on 29 April 2014
Do your pallets go the distance? If not, you may be losing money through replacement costs and damaged goods. Get the most out of your pallets ...
Read more
Plain Pallets on 11 March 2014
Pallets are always useful. See the many ways old pallets can be reused. Who knows, maybe your next house or business will have some great pallet furniture! ...
Read more