Do plastic pallets need to be fumigated?
For many businesses, fumigation is an important and necessary process to eradicate pests and keep the environment free from infestations. But what about plastic pallets? Do they need to be fumigated?
With strict international conventions and multilateral treaties governing global freight, it's important to know what your obligations are when using pallets. Read on to find out more about fumigation, health and safety, and plastic pallets.
If you need plastic pallets, you're in the right place. Our team at Plain Pallets has years of experience, and can help with all your pallet needs. Find out more about how we can help you with plastic pallets today.
What is fumigation, and how are pallets fumigated?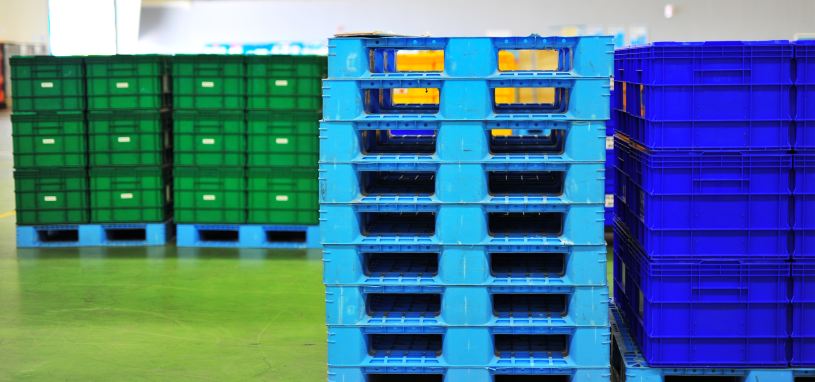 Fumigation is a kind of pest control that uses poisonous gas to eradicate pests. Some pallets can harbour exotic pests, and require treatment to comply with freight regulations. Methyl bromide treatment, for example, is a method of fumigation that is often used to treat wood pallets.
However, there are drawbacks to fumigating pallets, and alternative pest eradication measures are growing increasingly popular. Methyl bromide treatment, for example, can only be used for materials with a thickness of under 20 centimetres. When treating a material thicker than that, alternative methods must be found.
Is fumigating pallets harmful?
For the bugs and vermin that fumigation is designed to target, absolutely: fumigation is extremely harmful. For pallets and people, on the other hand? If fumigation is carried out in a responsible way, in line with best practice health and safety measures, the procedure shouldn't have any negative effects on people or produce.
But when pallets have been fumigated, it is important that they should not later be reused for non-pallet purposes. For example, they should not be reused and recycled as beds bases, or garden furniture, or anything else. This is one of the reasons why fumigation is becoming less common, with a rise in people using heat treatment instead.
Are there alternatives to fumigating pallets?
Absolutely. In fact, in certain circumstances, alternatives to fumigation may even be preferable. For example, the IPCC (International Plant Protection Convention), recommends heat treatment over fumigation by methyl bromide.
As mentioned above, fumigating with methyl bromide is not effective in eradicating pests on thicker materials. Heat treatment, on the other hand, remains effective even when a material is thicker than 20 centimetres. In heat treatment, the internal core temperature of the wood is brought up to around 57 degrees Celsius, and kept at that temperature for a full half-hour.
There are also other alternatives to fumigation that are effective in dispensing with pests. For example, rather than using wooden pallets, you can use a pallet made of a material that does not require extensive treatment for pests. Plastic pallets, for example, make an inhospitable home for termites, parasites and other critters that tend to make their homes in wooden pallets.
Do plastic pallets need to be fumigated?
One of the biggest advantages of plastic pallets is that they do not need to be fumigated. While parasites and other nasty creatures can often survive in wooden pallets, vermin cannot live on plastic in the same way. So, for freight where hygiene is an especial concern, plastic pallets are a fantastic choice.
Even though they don't need fumigation, plastic pallets might still need maintenance of some kind. Your pallets may still need to be cleaned, sterilised, and appropriately checked to ensure that they're in good condition. Even though they're very durable, and can last up to a decade, plastic pallets will still eventually deteriorate. Check that they're up to scratch before using them to ship goods, and replace them with new pallets when necessary.
How can I be certain that plastic pallets are safe and structurally sound?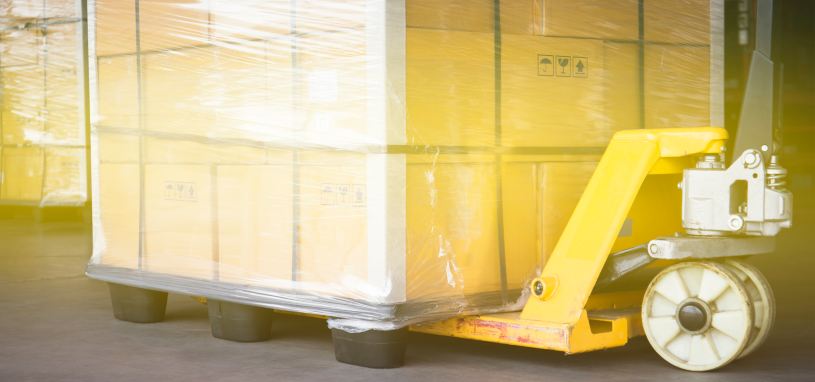 When buying plastic pallets, it's vital that you work with a qualified and experienced pallet distributor. Here at Plain Pallets, for example, we can ensure that you're getting a pallet with the right dimensions and weight capacity. We're experts on pallet sterilisation, and can find you pallets that will serve you well for years to come.
Need plastic pallets? We can help. Let the team at Plain Pallets handle all your pallet needs and answer all pallet related questions. Read more about the range of plastic pallets we have for sale.
Must Read
Plain Pallets on 29 April 2014
Do your pallets go the distance? If not, you may be losing money through replacement costs and damaged goods. Get the most out of your pallets ...
Read more
Plain Pallets on 11 March 2014
Pallets are always useful. See the many ways old pallets can be reused. Who knows, maybe your next house or business will have some great pallet furniture! ...
Read more