Best pallets for forklifts: how to choose and maintain forklift pallets
Every day pallets break or fall apart while fulfilling their duty of moving the world. Sometimes it's because they have come to the end of their life cycle. But often broken pallets occur due to handling and abuse.
The number one reason pallets get damaged is because of forklifts. Usually, it happens on the pallet leg, which leads to loose boards and cracking, making the pallet unusable.
With so many pallets in Melbourne having to be recycled, repaired or refurbished over time, have you ever wondered what the best pallets for forklifts are?
If you want to make your pallets last longer and save money, we're here to help. Here is a quick guide to the best pallets for forklifts.
Want to order the best pallets for your forklifts? Give our friendly team a call on 03 9545 7344.
Different kinds of forklift pallets
When trying to find the best forklift pallets, there are many types to consider. Pallets come in a variety of different materials.
Plain Pallets has a large variety of pallets which include:
| | |
| --- | --- |
| New wooden pallets | Simple, yet effective. The most used pallet worldwide |
| Used wooden pallets | Cheaper than new pallets, but as strong and durable. They're better for the environment too |
| Export pallets | Compliant with international ISPM 15 regulations to speed through customs |
| Plastic pallets | Second-hand pallets which are lightweight, hygienic and long-lasting. They are perfect for any industry which requires a sterilised environment |
| Steel pallets | Stronger and more durable than plastic or wooden pallets |
| Custom pallets | Manufactured and designed to fit your exact dimensions. Available in any size big or small |
Best practices for using pallets with forklifts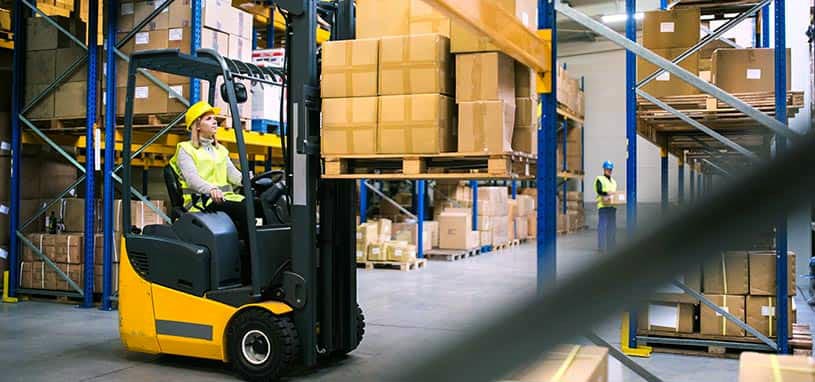 Taking care of your pallets Melbourne will extend their life. It also saves time and money from having to inspect, repair or replace them frequently.
We recommend to follow these best practices for using pallets with forklifts:
1. Lift instead of push
Before moving a pallet with a forklift, lift it off the ground first. If a forklift pushes or bulldozes a pallet across the warehouse, it is likely to damage the bottom boards of the pallet.
Bulldozing pallets not only reduces the pallet lifespan. It may also damage your warehouse floor. Lifting pallets help minimise forklift damage and make your pallets last longer.
2. Stack pallets evenly
Another cause of pallet damage is due to them being unevenly stacked. When lifting a stack, it's the bottom pallet which supports all the weight, which is more than the outside edges can handle. Before lifting a pallet stack, make sure they are first stacked evenly.
3. Stop shortfork practices
Ensure the forklift tines are inserted all the way into the pallet before lifting. It may seem like putting the tines halfway into the pallet to save time is harmless. But, it's not that much quicker and can end up causing a lot of damage to the forklift pallets instead.
When only part of the tines is in the pallet, it causes the entire weight to be distributed to the front. This leaves the back completely unsupported, and causes damage to the forklift pallets and products.
4. Slow down
Moving too fast on a forklift often leads to crashing into pallets. Usually, it's the corner of the pallet which absorbs most of the impact. This weakens it over time and reduces stability.
By slowing down and being more careful, it can reduce the impact on both forklift and pallet. It will also help prevent any damage to the products too.
5. Spread the forklift tines
When forklift tines are in the middle, the centre of the pallet has to support all the weight. This can lead to products shifting. It also puts pressure on the deck board, which will cause long-term damage. By spreading the tines across the pallet, it lets the weight be evenly distributed. It also adds more support, meaning the pallet will last longer.
6. Check pallet racks for damage
Check the pallet racks in your warehouse regularly. The racks most likely to be damaged are the ones closest to an aisle, and usually at the corners and bottom five feet. This is due to forklift operators running into the rack when they start to lift a pallet, or as they turn corners. Replace any damaged pallet racks as soon as you discover them.
By implementing these changes, you will notice that there is a drop in damage caused to your forklift pallets. This will save you money over time from having to repair and replace them.
Choosing the best forklift pallets Melbourne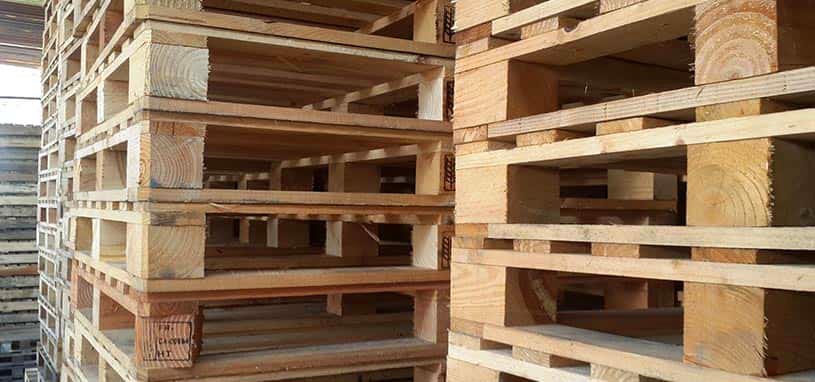 With a variety of different forklift pallets available, which exactly is the best option?
Well, there is no 'best' pallet for forklifts!
Every type of pallet is suitable for any forklift.
If pallets are taken care of, they will last for a long time.
You should select your pallets based on the type of application you have in mind. By following the best practices for using pallets with forklifts, it will help to sustain the lifespan of every pallet.
It will also save you money in the long run. You will no longer need to replace or repair pallets as often or spend as much time checking for pallet damage.
Want to place an order for the best pallets for your business? Call us on 03 9545 7344 or get in touch for a quote.
Must Read
Plain Pallets on 29 April 2014
Do your pallets go the distance? If not, you may be losing money through replacement costs and damaged goods. Get the most out of your pallets ...
Read more
Plain Pallets on 11 March 2014
Pallets are always useful. See the many ways old pallets can be reused. Who knows, maybe your next house or business will have some great pallet furniture! ...
Read more