5 ways recycling pallets can help the environment
Recycling pallets isn't just good for business — it's good for the environment. The money you stand to save by recycling elements of your logistical operation is matched by the waste saved by your efforts. Pallet recycling can help your business stay in the black, remain compliant with local environmental authorities, and help maintain your mantle as a green business.
At Plain Pallets, we buy pallets from businesses and refurbish them to sell as used wooden pallets. If you'd like to learn more about our approach to recycling and sustainability, visit our Environmental Policy.
Outside of cost savings, there are many tangible benefits to recycling pallets. Here are the top 5 reasons why your business should recycle pallets when they are reaching the end of their usable life.
1. Reduce landfill
If your pallets are starting to show wear and tear, you may have considered throwing them out. Old and worn pallets can not pose a danger to your goods — they can also cause potentially cause injuries in your workforce, and damage to your assets. It pays to have a contingency plan for old pallets that are past their prime. 
Unfortunately, it is estimated that over 13% of landfill is made up of timber. To put this in perspective over 140,000 tonnes of timber pallets enter landfill each year in Sydney alone. Rather than taking up space in landfill, timber pallets can be turned into:
Animal bedding
Mulches
Biofuel and biofilters
Building products
There are plenty of opportunities for your business to divert waste from landfill. Get in touch with Plain Pallets to get started.
2. Less logging
Less pallets in landfill means more recycled wood, which translates to less logging around the country. Trees are an incredibly valuable natural resource in Australia, and they are constantly under threat. In Victoria alone, 1.2 million hectares of bushland was razed by the 2019–2020 bushfires. Victoria's logging industry is catching up, by destroying 8.86 hectares of bushland every single day.
By recycling pallets, we can take the strain off our natural bushland, and protect the delicate ecosystems currently facing collapse. It is our duty as business owners and operators in Australia to do what we can to preserve the natural diversity and beauty of the places where we do business.
3. Lower your business's carbon footprint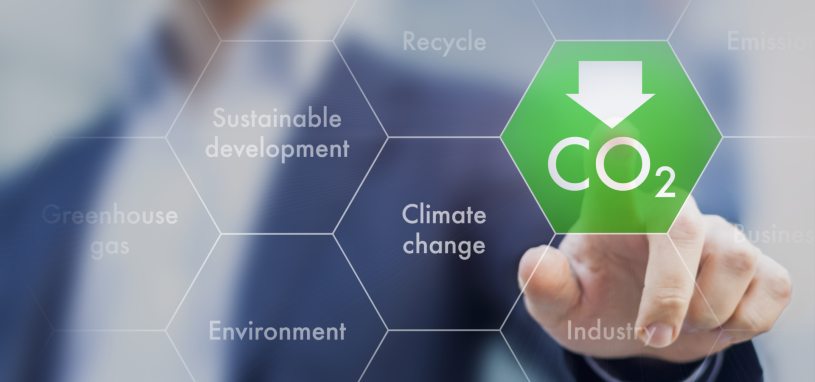 A lot of energy goes into manufacturing and shipping timber pallets around the world. From air freight, to shipping by sea, to trucking, it's easy to see just how much the pallet industry contributes to greenhouse gas emissions. And keep in mind, this all takes place before the empty pallet arrives at its destination.
Just like our precious native trees, the timber from pallets can store carbon on its own. Rather than throwing them away, send them to us for refurbishment so they can continue to be used for logistics and carbon capture.
Want to learn just how much carbon you can save by recycling pallets? Use this handy calculator from Timber Stewardship, an organisation dedicated to optimising positive environmental outcomes in the Australian timber industry.
4. Recycled pallet timber can be used around the home
Recycling pallets goes far beyond simply throwing them away and forgetting about them. The reclaimed timber found in the pallets can be used all over the home. From creating furniture, to mending fences, there's really no limit to what you can do with a recycled piece of timber. Using pallet timber around the home can cut down on consumerism.
With recycled pallet timber, you can create:
Shelving for books, records, pictures and decor
Doors, gates, path, and fences
Indoor and outdoor tables and chairs
Storage chests, planter boxes, and wine racks
Cheap bedding and bedroom furniture 
In fact, there are whole communities on the internet dedicated to pallet recycling around the home.
5. Recycling places less reliance on plastics
The more timber pallets in circulation, the less we need to rely on plastics to get the job done. Plastic pallets have their place in industries that require quick and easy sterilisation. They are also ideal for stacking in certain storage environments.
However, they are a cheaper option than buying new timber pallets, and are appealing for many businesses looking to cut costs. At Plain Pallets, we want to encourage savings in a different way — by refurbishing and reselling used timber pallets over and over again.
Our recycling process ensures that:
500 tonnes of recycled timber board goes to use making new pallets
6,000 pallets are saved from landfill and repurposed each week
All excess timber from the process is turned into mulch
If you're looking for pallet recycling in Melbourne, look no further than Plain Pallets. We buy pallets and recycle them as used wooden pallets, preventing them from entering landfill. Learn more about our methods through our Environmental Policy.
Must Read
Plain Pallets on 29 April 2014
Do your pallets go the distance? If not, you may be losing money through replacement costs and damaged goods. Get the most out of your pallets ...
Read more
Plain Pallets on 11 March 2014
Pallets are always useful. See the many ways old pallets can be reused. Who knows, maybe your next house or business will have some great pallet furniture! ...
Read more