Get a quick quote
Need pallets in a hurry? Get in touch and you'll get your quote in no time.
New wooden pallets for sale in Melbourne
Plain Pallets is where to get wooden pallets in Melbourne
Nothing beats classic timber pallets. They're a simple piece of equipment but an essential part of the global economy. From regional Victoria to the heavy regulations of international shipping, trust Plain Pallets to help you move your heavy loads with our high-quality, new wooden pallets. 
New wooden pallets specifications
Our wooden pallets are plain and simple: they do everything you need them to do. Our new wooden pallet specifications are:
| | |
| --- | --- |
| Dimensions | Capacity |
| 1,165mm x 1,165mm | 1,800kg |
As respected timber pallet manufacturers, Plain Pallets has everything you need for simple, high-quality pallets. Get in touch with us on 03 9545 7344 or get a quick quote below.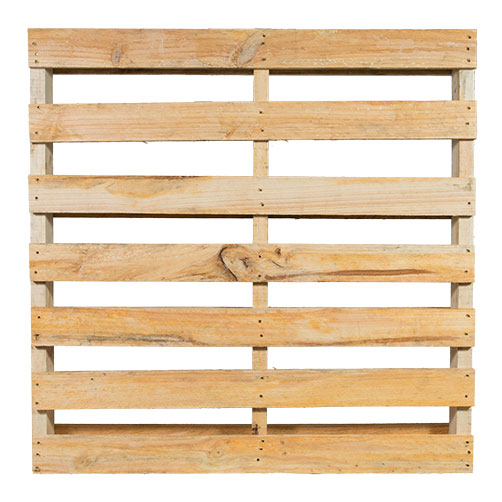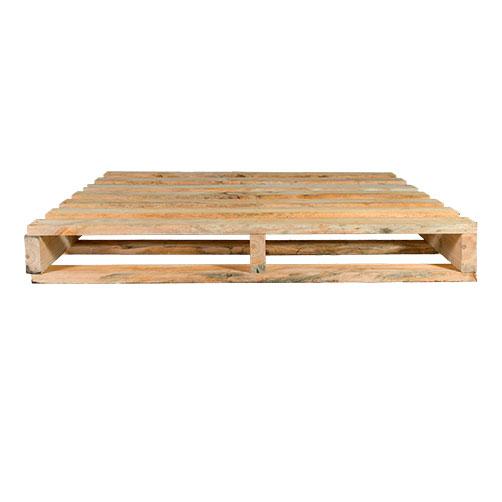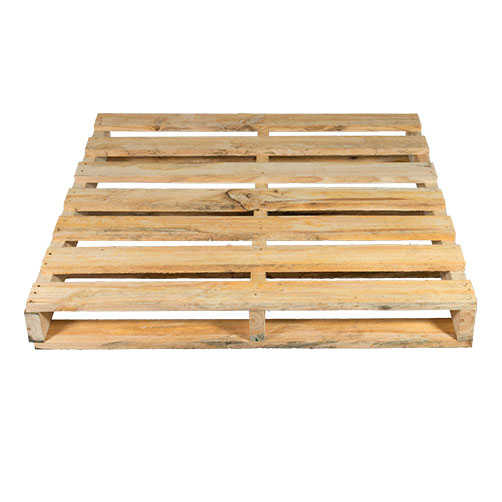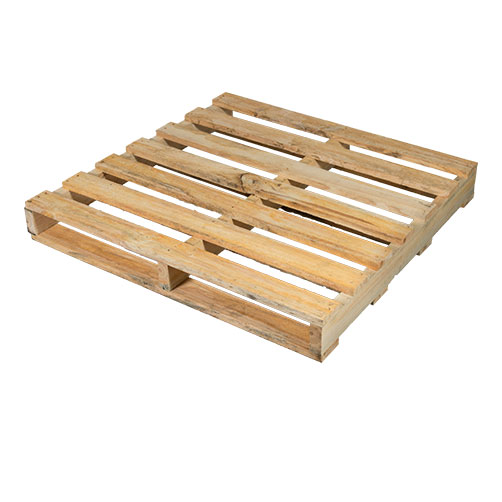 Get a quote
Need a quote for your order? Just fill in your details and we'll be in touch with you soon.
Buy pallets for every application
As well as being strong and durable, new wooden pallets offer a consistent, professional look which is a necessity for some businesses. If you're looking for where to buy new wood pallets then you've come to the right place. Our new wooden pallets are:
High-quality

Our new wood pallets for sale are built to meet high standards because we pride ourselves on our work.

Durable

Our timber pallets are tough and built to last. Available in standard or custom made sizes, they can handle anything you throw at them.

Fast

Our customers enjoy fast delivery for all our new wooden pallets. Get in touch and we can help with arranging pallets in a hurry.

Consistent

New wooden pallets provide a consistent, professional appearance for your goods.

If new pallets aren't a necessity for your business, why not use secondhand pallets? They're every bit as strong and durable but using secondhand pallets is cheaper and better for the environment.
Do you need custom-made pallets?
We can build custom pallets of any shape and size you need. We have a fast turnaround time and can usually build and deliver your order within two business days. Plus, we offer pallet pick up around Melbourne!
"For the three years I have known Plain Pallets, they have brought outstanding consumer services to our company and are such a pleasure to deal with. I look forward to continuing a good partnership with them in the near future".
Frequently asked questions
Wood pallets are pallets made of several stringers supporting perpendicular deck boards on which goods are arranged. Typically wood pallets are square to prevent tipping. Available in a range of standard sizes, Plain Pallets can also construct sturdy custom made designs to your specifications.
We also have a great range of high-quality, used pallets available at competitive prices. We buy and remanufacture old pallets so they're just as strong and sturdy as our new timber range of pallets. Get in touch for a quick quote for your pallet requirements.
Are wooden pallets toxic?
We only ever heat treat our wooden pallets, and we never use nasty chemicals on them. So if you've been wondering "Are wooden pallets treated wood?" the answer is no. You can be certain wooden pallets you buy from Plain Pallets have not been treated with toxic chemicals.
How much do standard pallets weigh?
Our standard pallets produced from hardwood in Melbourne weigh between 30 and 40 kilograms, depending on the precise type of wooden pallet you choose.
How much do wood pallets sell for?
The cost of new wooden pallets varies depending on several factors including the size of the pallets, whether they are export pallets, and whether they are new pallets or used pallets. 
Get in touch with Plain Pallets for new wood pallet prices and to learn more about our affordable pallets.
2014-02-12

Wood or Plastic, pallets make the world go 'round. Decide how to get the best pallet solution for your business, starting with materials

2016-09-01

Plain Pallets is proud to announce that we have been listed on the Australian Trade and Investment Commission website as a pallet supplier

2016-11-29

At Plain Pallets, we supply Melbourne businesses high-quality pallets at competitive prices. And we're upfront about our pricing