Get a quick quote
Tell us about the pallets you need and we will get back to you soon with a quote.
USA GMA pallets
Export pallets for grocery stores in the US
The Grocery Manufacturers Association (GMA) uses its own standard pallet size. This means that businesses exporting goods for sale in American grocery stores need to use GMA pallets for ease of handling at the destination.
Our USA GMA pallets are robust, reliable, and ISPM 15 compliant, so your goods won't be delayed in customs or quarantine.
GMA pallet specifications
To make your goods as attractive to American buyers as possible, you need to use the correct pallets to fit into their existing logistics system.
Our GMA pallets are the correct size for use in American grocery stores and are scalloped to allow 4-way access for forklifts and jacks. Our GMA pallet specifications are:
| | |
| --- | --- |
| Dimensions | Capacity |
| 1,219mm x 1,107mm | 1,000kg |
For more information about our GMA pallets, talk to our team on 03 9545 7344 or get a quote below.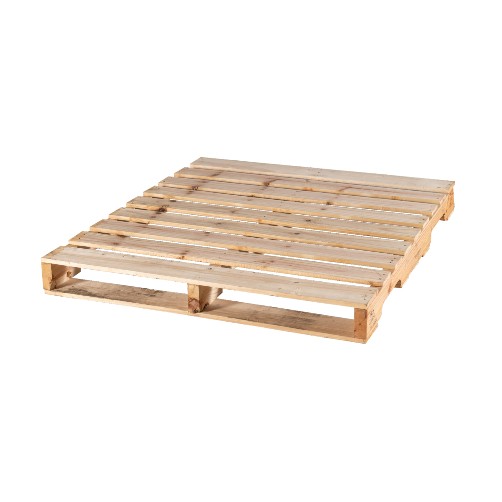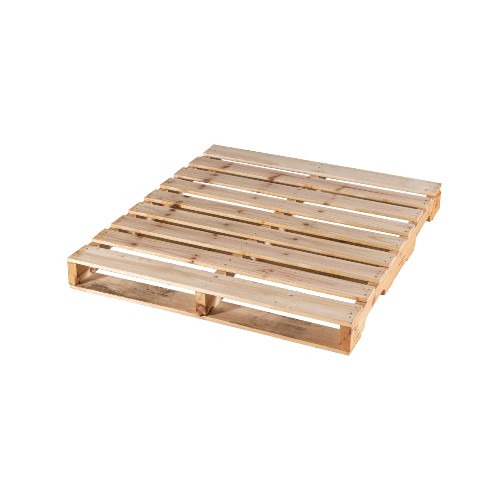 Get a quote
Need a quote for your order? Just fill in your details and we'll be in touch with you soon.
Export your goods for sale in American grocery stores
Using GMA pallets will make it easier for buyers to handle your goods when they arrive in the US, giving you an edge over your competitors. Our GMA pallets are:
Compliant

Our GMA pallets are compliant with ISPM 15 regulations and all GMA standards, including forklift 4-way access.

Insured

Plain Pallets has full public liability insurance, so your goods and your business are protected in case of any defects.

High-quality

All our GMA pallets are manufactured with high standards of quality and consistency, ensuring they are suitable for export.

Robust

All our GMA pallets are built with robust construction, offering a strong and reliable carriage for your goods.
"For the three years I have known Plain Pallets, they have brought outstanding consumer services to our company and are such a pleasure to deal with. I look forward to continuing a good partnership with them in the near future".
2015-03-17

This guide to export pallets will save you time and money. Don't get caught out with non-compliant export pallets!

2015-04-21

Shipping goods internationally? Then your pallets need to be ISPM 15 compliant! Find out more here

2016-01-08

Find out what the Australian standard pallet dimensions are, as well as learning about the differences in pallet sizes for international export.