Get a quick quote
Need pallets in a hurry? Get in touch and you'll get your quote in no time.
Euro export pallets
Get your goods where they need to go with our Euro pallets.
If you're exporting your goods to Europe, then you need Euro pallets. Our Euro pallets are compliant with all EPAL standards and have been treated for ISPM 15 compliance.
Our Euro export pallets won't delay your goods in customs or quarantine.
Euro export pallet specifications
Our Euro pallets are designed and built specifically to be exported to Europe. We follow all European manufacturing guidelines and specifications to ensure your goods arrive without any trouble. Our Euro export pallet specifications are:
| | |
| --- | --- |
| Dimensions | Capacity |
| 1,200mm x 800mm | 1,200kg |
For more information, get in touch with us on 03 9545 7344 or get a quote below.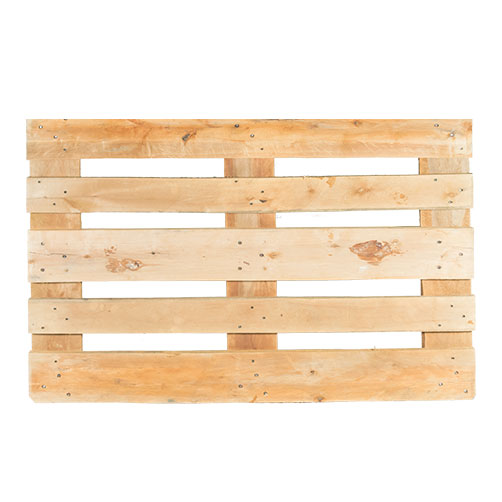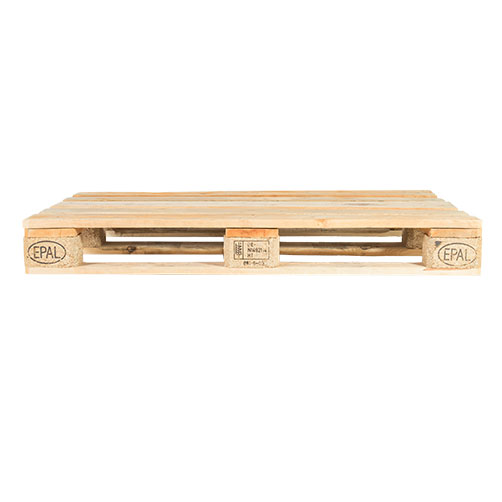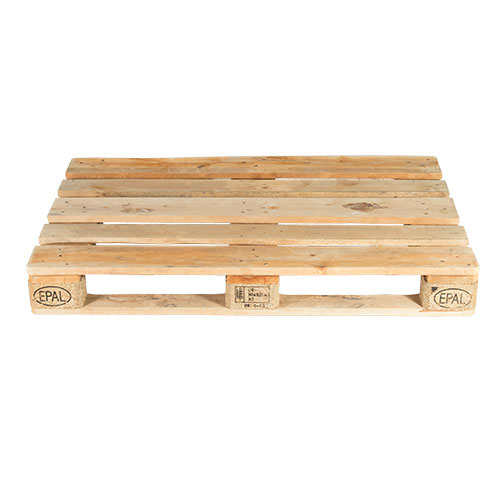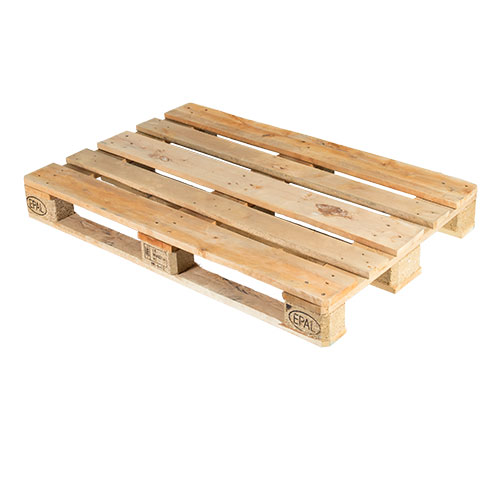 Get a quote
Need a quote for your order? Just fill in your details and we'll be in touch with you soon.
Export your goods safely with our Euro pallets
The European Pallet Association (EPAL) has strict guidelines for the design and construction of Euro pallets. Our Euro pallets are built to their exact specifications. Using the right pallets gives you the best chance of competing in the European market. Our Euro export pallets are:
Compliant

Our Euro export pallets are built to EPAL specs and treated to meet ISPM 15 regulations.

Insured

All our Euro pallets are covered by our public liability insurance, so you and your goods are protected.

High-quality

We use only high-quality materials and manufacturing processes to build reliable, durable pallets.

Fast

Time is money for businesses. That's why we provide prompt delivery for your Euro pallets.
For the three years I have known Plain Pallets, they have brought outstanding consumer services to our company and are such a pleasure to deal with. I look forward to continuing a good partnership with them in the near future.
NADIA TE HIRA
Outbound Manager, K-Mart, Target & Officeworks Central Returns Centre

2015-03-17

This guide to export pallets will save you time and money. Don't get caught out with non-compliant export pallets!

2015-04-21

Shipping goods internationally? Then your pallets need to be ISPM 15 compliant! Find out more here

2016-01-08

Find out what the Australian standard pallet dimensions are, as well as learning about the differences in pallet sizes for international export.