8 questions you should ask your pallet supplier
Just like their products, not all pallet suppliers are created equal. To get the quality of pallets you need, and the kind of service you want, you'll have to do a little bit of research. So, what do you need to know about your next (or current) pallet supplier?
Here are eight questions you should ask before purchasing any pallets:
1. Are they insured for the product, public liability, and WorkCover?
You want to make sure that in the event of damage to your product, that the pallet manufacturer is covered for all aspects. Regarding WorkCover, you should be dealing with an ethical company that takes care of its employees. Plain Pallets is proud to offer new and second-hand pallets that are covered by our full public liability insurance.
2. Can you see the insurance premiums or cover notes?
All legitimate businesses should have copies of proof of their insurance premiums. They will also make it easy for you to view them, should you ask to see them (and you should!)
What separates price ranges in the pallet industry are overheads, and insurance is a large part of this cost. If the pallet company you are dealing with refuses to show premiums on insurance, it is more than likely they don't have it, therefore exposing you to the risk of broken pallets, stock loss, and potentially OH&S issues. At Plain Pallets, we will not hesitate to show you our insurance premiums.
3. Do they deliver all over metro Melbourne?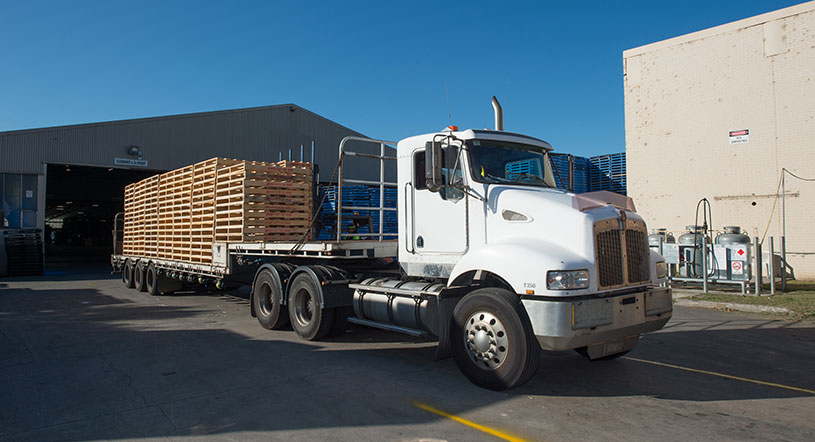 When you need pallets, you need them now! So, there's little point finding an affordable pallet supplier who can deliver your goods within two weeks, or even worse – asks you to pick them up from their warehouse!
Plain Pallets is a local Melbourne business, so we deliver pallets throughout Metro Melbourne and some regional parts of Victoria. We can usually deliver your pallets the next business day if you're located within the Melbourne metropolitan area. If your business is regional, we can let you know how quickly we can deliver your pallets.
4. Are there price breaks depending on volumes?
Those two-for-one deals work well in supermarkets, but how do they stack up with pallet ordering? Many suppliers will offer a price break for ordering more volume. It's not only to reward you for buying more, but these larger orders allow their warehouse to calculate for more efficiencies, which will save them money. This, in turn, saves you money.
At Plain Pallets, we offer price breaks of:
1-20 units
21-50 units
51-100 units
100+
5. If buying second-hand pallets, are they licenced second-hand dealers?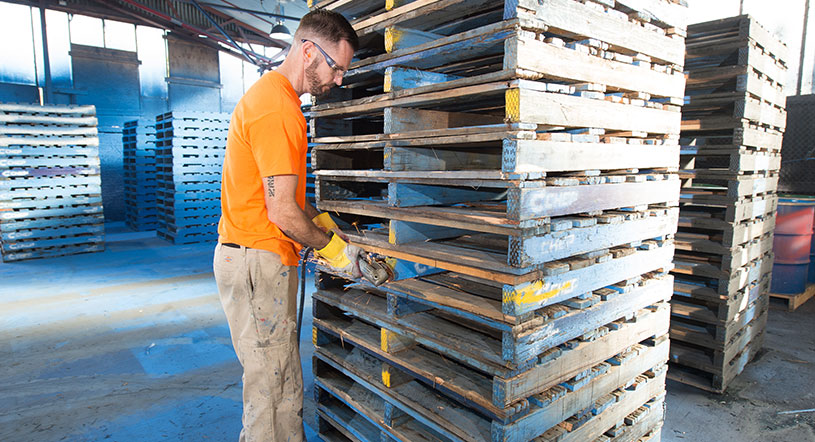 All business activity is heavily regulated, for the consumer's health and safety. When buying second-hand pallets, you want to know that they have been purchased legitimately and not stolen only to be resold to you. This can make you an unwilling accomplice. This is why it's so important that your pallet supplier is licenced if they are providing second-hand products.
Plain Pallets is not only the only Melbourne supplier to offer a guarantee on used pallets, but all our pallets are covered by our full public liability insurance. Should anything go wrong, you and your goods are protected.
6. Do they custom build pallets?
Pallets are not a one-size-fits-all product. You need to make sure that your supplier can manufacture pallets to the exact dimensions you need, no matter how big or small.
We can build custom pallets to suit any dimension and weight capacity that you need. The smallest size we can produce is 600mm x 600mm, and the largest size we can build is 3600mm x 1165mm.
7. Are their materials ethically and environmentally sourced?
Is your pallet manufacturer buying from recognised timber producers who manage and re-grow plantation timber? Timber from overseas sources such as Indonesia can be non-compliant to Australian standards for forest management.
You can rest assured that our products are compliant with Australian standards.
8. Does your pallet supplier offer recycled products or part-recycled into their pallets?
All our used pallets have been remanufactured from reclaimed materials. We take used pallets, pull them apart, discarding any damaged or broken boards, and rebuild them with new nails. That's what makes our second-hand pallets so durable and reliable.
Are you ready to order new or used pallets for your factory or workshop? For more information or to get a quote, call us on 03 9545 7344.
Must Read
Plain Pallets on 29 April 2014
Do your pallets go the distance? If not, you may be losing money through replacement costs and damaged goods. Get the most out of your pallets ...
Read more
Plain Pallets on 11 March 2014
Pallets are always useful. See the many ways old pallets can be reused. Who knows, maybe your next house or business will have some great pallet furniture! ...
Read more